Overseas Visitors
Message from the President
【Toward a new era of sarcoma medical examination】
"Sarcoma," which occurs in various parts of the body across a wide range of ages, is a typical rare cancer. Its treatment requires multidisciplinary knowledge and skills, such as accurate images or pathological diagnosis, surgical operation, medical chemotherapy, and radiation treatment.
The medical care and research of sarcoma have mainly focused on orthopaedic surgery because it is commonly observed in the limbs and body trunk, etc.
In Japan, even for chemotherapy, orthopaedic surgery has been chiefly responsible for treatment using anti-cancer drugs and their development.
Thus far, the Musculoskeletal Tumor Meeting has been held every year as one of the academic meetings hosted by the Japanese Orthopaedic Association since 1968.
The treatment outcomes in Japan are never inferior to those in Europe and America.
Low postoperative local recurrence rate, the number of experts who can handle treatments from the occurrence of sarcoma to the terminal stage, and a high level of basic research are examples of the leading fields of Japanese sarcoma treatment in the world.
However, the situation surrounding the treatment of sarcoma has been changing along with the progress in professional medical standards in internal medicine and surgery; development of new drugs and treatments represented by immune checkpoint blockade and heavy ion therapy; requirements of the treatment of sarcoma occurring in the retroperitoneum, uterus, head, and neck, which have not received much attention thus far; and growing demand to proceed with international collaboration, which is especially essential in rare cancer fields. It is now apparent that examination and the research within a single department in a clinic is incapable of providing sufficient treatment.
In Japan, optimal medical cares and research systems for rare cancer are being sought,
and new treatments for Sarcoma are about to be developed one by one.
Therefore, we need a new scheme for intensive and interdisciplinary discussions about sarcoma beyond the border of each clinical department in order to supply the latest and best information to patients with sarcoma.
Over the past few years, we have engaged in many discussions with many doctors from various medical departments and positions.
Fortunately, many individuals support the ideals and goals of the new Sarcoma Association with deep empathy.
Now, all doctors, researchers, and patients related to sarcoma medical examinations and research will work together hand in hand,
We have established a new multidisciplinary association of sarcoma, the "Japanese Association of Sarcoma Treatment and Research (JSTAR)," with high aspirations to contribute to the development of medical treatment and research of sarcoma around the world.
We sincerely hope that all the participants work together, taking advantage of their specific points and positions with an open discussion in this association toward the common objective.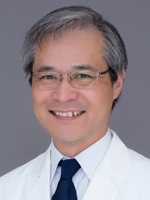 Japanese Association of Sarcoma Treatment and Research
The President Akira Kawai, M.D., Ph.D.
National Cancer Center Hospital
Chief Department of Musculoskeletal Oncology
and Rehabilitation